Episodes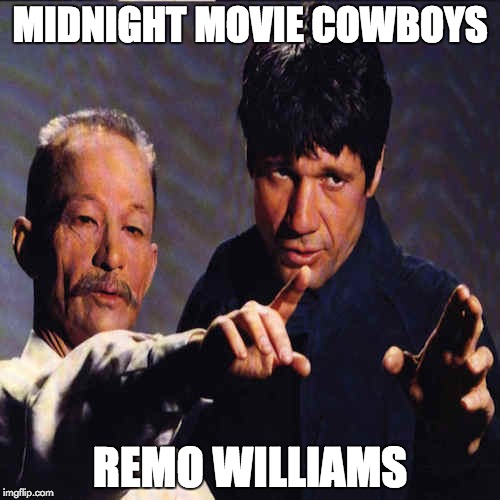 Thursday Jan 25, 2018
Thursday Jan 25, 2018
This week, John and Hunter examine Guy Hamilton's adaptation of Warren Murphy and Richard Sapir's Destroyer novels, Remo Williams: The Adventure Begins. After the first hour, we are joined by special guest Devin Murphy, publisher and editor of the Destroyer series, as well as son of Warren Murphy!
You can check out Devin's website, which is chock full of Destroyer books, at DestroyerBooks.com. If you're unfamiliar with the series, check out the novella The Day Remo Died, you can snag it for free!
If you're in region 1, you can get the Blu-ray of Remo Williams from Twilight Time.
If you're in region 2, you can snag the Blu-ray of Remo Williams from Arrow Video.
Friday Jan 19, 2018
Friday Jan 19, 2018
Hey friends, we are back for the first episode of 2018, and to kick things off, we have a quaint little film called 'Brawl in Cell Block 99'.
Some of us liked it, some of us didn't, but it is a film that cannot be ignored, so sit back with us and listen on.
Thanks for your patience while we had some time off over Christmas and the New Year. We are now back in full swing, so keep your eyes (and ears) peeled for weekly episodes.
See ya next week.